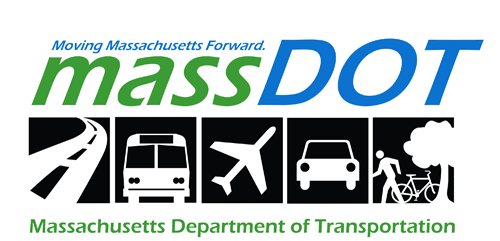 (DOT) Department of Transportation Physicals
Effective May 21, 2014, DOT physical examinations may only be performed by a federally certified medical examiner. Three of our providers have taken the necessary training and have become certified. We are trying to keep the process as simple and easy for you as we can.
When you call to schedule your DOT physical:
Please tell the receptionist, at that time, that you will need a DOT physical. Since not all of our providers are certified examiners, we want to make sure we schedule you for the proper date and time.
DOT Physical Cost:
Before your visit:
https://www.fmcsa.dot.gov/medical/driver-medical-requirements/medical-applications-and-forms
Complete your section of the form, sign and date it.

The information from this form will be reviewed with you during your exam.

PLEASE HAVE A COMPLETE LIST OF ALL THE MEDICATION(S) YOU ARE CURRENTLY TAKING.

If you are currently taking any of the following, you must have the 'Controlled Substance Assessment Form' filled out by the prescribing physician who is familiar with your medical history and assigned work duties:


Schedule I Controlled Substances (click here for complete list)
Amphetamines
Narcotics
Any other habit-forming drug
Methadone
Marijuana, even if allowed for medicinal use
Please click here to download and print the Controlled Substance Assessment Form.



THIS FORM INDICATES THAT THE PRESCRIBED SUBSTANCE(S) WILL NOT ADVERSELY AFFECT YOUR ABILITY TO SAFELY OPERATE A COMMERCIAL MOTOR VEHICLE
.

If you are uncertain whether any of the medications you take are considered a narcotic, please reference the list of narcotic medications in the following link: http://www.narcotics.com/list/
When you come for your visit:
The receptionist will photocopy your driver's license and have you fill out some paperwork.

The provider will need to enter information from your driver's license into the Department of Transportation website after your exam.
During your visit:
The medical assistant/scribe will check your height, weight, blood pressure and vital signs.

You will be asked for a urine sample for a urinalysis.

Your vision for distance, horizontal field and color will be tested. Please bring your glasses to the visit.

Your hearing will also be checked.
After your visit:
Our providers are aware of the specific standards required by the DOT and will be addressing those issues with you.

It is possible that the provider will need further testing or information from a specialist before a decision on your certification can be made in which case the testing will be ordered or the referral will be done.

Additional information concerning sleep apnea, medications, heart and lung issues, diabetes and high blood pressure will be addressed in your discharge instructions.

After your exam is completed, the provider will determine the length of licensure for which you qualify. The maximum is 2 years but many conditions require a shorter period of licensure. Some conditions will disqualify you entirely. You will be given a copy of your physical exam form and the original copy of the certification of licensure.

We keep a photocopy of these forms as required by the DOT and also enter the necessary information into the DOT website.
Please call us with any additional questions.
We hope to keep you safely on the road.
Happy driving!